Images for illustrative purposes only.
Compact Professional Full HD DV Camera.
Ideal for professionals and students alike, the new LEGRIA HFG40 features a powerful 1/2.84 type HD CMOS Pro sensor with high quality audio, full manual control and Wi-Fi, all in a compact body.
Pre-loved

from

Brand New

from
Canon Video camera is in EXCELLENT condition. All functionality performs as new & has been well looked after. Elements are unmarked. Includes all accessories. #033212000158
Minimum rental period:
6 months
6 months
12 months
3 months
3 months
6 months
Apply to Purchase:
Any time
While your contract is a rental contract, you can make us an offer to purchase at any time. Some price guides are set out above. For further price details at anytime during the rental period please contact us on 1300 858 911 (purchases are subject to approval and some conditions apply).
Pre-loved
Pre-loved
Brand New
Canon LEGRIA HF G40
Add to Cart
Add to Cart
Add to Cart
* Please note an initial freight, handling and account administration fee of $14.90 will be added to the first month's rental payment.
HD CMOS Pro Sensor
Delivers exceptional high-sensitivity imaging performance.
HD Video
Combines a wide angle focal length of 26.8mm together with 20x zoom whilst maintaining a compact design.
Advanced Image Processor
Provides optimum colour reproduction, faster AF speeds and improved image stabilization function
5-Axis Image Stabilization
Delivers enhanced electronic correction of roll & tilt motions, reducing image distortion substantially even when shooting whilst walking.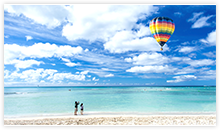 Highlight Priority Mode
Facilitates the expression of tonal gradations, colours and sharpness delivering an effect similar to HDR.
Wide DR Gamma
Compresses high brightness areas seamlessly and delivers an expanded dynamic range of 600%.
Detailed Specifications
LEGRIA HF G40 Technical Specifications
Video System
Recording Formats
MP4 / AVCHD
Recording Medium
SDXC / SDHC / SD (2 slots)double slot recordingRelay recording
Max Recording Time
Variable total, depending on memory card size¹64GB SDXC card: 24hrs 30mins 2/3 (not supplied)
Sensor
Type
1/2.84 Type Advanced HD CMOS PRO
Total Pixels
3.09MP (2208x1398)
Effective Pixels: Movie
2.91MP (2136x1362)
Effective Pixels: Still
2.07 megapixels (16:9)
Filter
RGB Primary Colour Filter
Lens
Optical Zoom
20x
Digital Zoom
400x
Focal Length
3.67 - 73.4mm
35mm Equivalent Focal Length
26.8 - 576 (without Dynamic IS) 28.8 - 576 (with Dynamic IS)
Maximum Aperture
f1.8 - f2.8
Aperture Type
8 Blade Circular Diaphragm
Minimum focusing distance
10mm
Image Stabilizer
Optical Image Stabiliser, Intelligent IS
Filter diameter
58mm
Teleconverter Attachment
Optional TL-H58
Wide Attachment Accessory
Optional WD-H58 (not included)
Wide Attachment Included
No
Lens Cover
Included cap, plus integrated cover on lens hood
Image Processor
Image Processor
DIGIC DV 4
Face Detection Technology
Yes
Screen
Screen size
3.5" (8.77cm), 100% view
Vari-Angle
Yes
Pixels
1.23m dots equivalent
Touchscreen
YES - Capacitive type Organic LED panel
Touch Tracking
Yes
Touch Focus
Yes
Touch Exposure
Yes
Manual adjustment
Colour balance, brightness standard/high
Wi-Fi Function
Wireless Bands
2.4GHz / 5GHz4
Remote Control & Streaming
Yes
Movie Uploader
Yes
Playback via browser
Yes
Media Server
Yes
Web Service
Yes
GPS Support
GPS Support
Yes (via accessory GP-E2, not included)
Baby Mode
Baby Mode
Yes
External HDD Storage
Direct storage to external HDD
No
Viewfinder
Screen Size
0.24" (0.61cm), 100% view
Pixels
1.56m dots equivalent
Minimum Illumination
Minimum Lux.
1 lux
Night Mode
Low Light (0.1 lux)
Auto Gain Control Limit Adjustment
Yes
Focus
Auto/Manual
Yes / Yes
Control
Auto: Face Detection AF Face Only AF Instant AF Medium AF TV AF Manual: Lens Ring Touchscreen LCD Focus Preset
Manual Focus Assist
Peaking, Magnification
Creative Features
Slow Motion Recording
1/2 speed
Fast Motion Recording
2x, 4x, 10x, 20x, 60x, 120x, 1200x
Video Snapshot
Yes, select from 2, 4, or 8 seconds
Touch Decorations
No
Story Creator
No
Cinema-Look Filters
Yes, Cinema Standard, Vivid, Dream, Cool, Sepia, Old Movies, Memory
AE Mode
Smart Auto
Yes
Program AE
Manual Mode: P, Tv, Av, M Scenes - Portrait, Sports, Snow, Beach, Sunset, Night, Low Light, Spotlight, Fireworks Cinema Mode: P, Tv, Av, M
Zebra
Yes
Backlight Compensation
Backlight Compensation
Yes (auto or user controlled)
White Balance
Type
FAWB
Auto
Yes
Set/Preset
Set 1, Set 2, Daylight, Shade, Cloudy, Tungsten, Fluorescent, Fluorescent H, Colour Temperature
Auto Adjustment Range
2,800K to 8,000K
Shutter Speed
Maximum
1/2000 sec
Slow
1/6 sec
Image Quality Adjustment
Image Effects
Standard, Wide DR, Highlight Priority
Custom Functions
Brightness, Contrast, Sharpness, Colour Depth
Custom Controls
Custom Control
5 buttons plus dial
Still Image
Capture Image Size
1920x1080 (not cinema mode)
Simulaneous Photo Recording
Yes
Photo Button
Touchscreen LED
Rec. Review/Rec. Search
Rec. Review
Yes
Recording Mode
Recording Format
MP4 and AVCHD
Recording Mode (AVCHD5/6)
1920x1080 50p 28Mbps1920x1080 50i/25p 24Mbps 17Mbps1440x1080 50i/25p 5Mbps
Recording Mode (MP45/6)
1920x1080 50p 35Mbps1920x1080 25p 24Mbps, 17Mbps1280x720 25p 4Mbps640x360 25p 3Mbps
Progressive Shooting Mode
50p, 25p
Slow and Fast Motion Recording
Yes
Multi Directional Inverted
Yes
Video Snapshot
Yes (during recording)
Pre REC
Yes
Colour Bars and Test Tone
Off/EBU/SMPTE
Timecode Support
Rec Run/Free Run
Memory Card
Secure Digital Card
SD / SDHC / SDXC
Movie Recording
Yes
Internal Data Transfer
Yes, card A to B
Audio
Microphone Type
Stereo Electret Condenser Mic
System
Dolby Digital 2ch (AC-3 2ch) 5.1ch surround sound (via Optional SM-V1 microphone)
Audio Scene Select
Yes
Zoom Microphone
Yes (customisable frequency response and directionality)
Manual Rec. Level Control
Yes
Audio Adjustments
Built in: Mic Wind Screen, Mic Attenuate, Mic Frequency Response, Directionality Input Jack: Mic Attenuate, Mic Low Cut,
Audio Mix
Internal mic with external input
Terminal
Headphone
Yes
Microphone
Yes
USB
Yes (Mini B, USB 2.0 Hi-Speed)
AV
Yes (output only)
Component
No
HDMI
Yes (HDMI Mini Connector: v1.3, output only, CEC supported)
Built-in Charger
Yes
Memory Card
Yes
DC In
Yes
Tripod Mount
Yes
Accessory Shoe
Accessory Shoe
Yes ( cold shoe and mini Advanced Accessory Shoe)
PC Connection Kit
Application Software
Yes
USB Cable
Yes
Wireless Remote Control
Wireless Remote Control
Yes
Battery Pack
Type
Lithium Ion
Intelligent Battery System
Yes
Battery Included in the Kit
BP-820
Max Recording Time (Included Battery)
3hrs
Long Life Battery
BP-828
Longer Recording Time
4hrs 35mins7
Dimensions
W x H x D
115 x 84 x 231mm (with lens hood)
Weight
900g (with lens hood and battery)
Footnotes
LEGRIA HF G40
All data is based on Canon standard testing methods (according to CIPA Standards) except where indicated.Subject to change without notice.[1] Class 6 or higher SDHC card recommended for 50P recording, Class 4 or higher SDHC card rcommended for 24Mbps/17Mbps modes, Class 2 or higher SDHC card[2] Lowest Mbps recording mode[3] Recording for more than 12 hours continuously is not possible[4] 5GHz band not supported in Qatar and Indonesia[5] Variable bit rate used in all recording modes[6] Class 6 or higher SDHC card recommended for 50P recording, Class 4 or higher SDHC card rcommended for 24Mbps/17Mbps modes, Class 2 or higher SDHC card recommended for other recording modes, Memory card not supplied[7] Normal LCD brightness and optional long life BP