Images for illustrative purposes only.
Compact Professional Full HD DV Camera.
The XA30 is a compact professional-use Full HD video camera, which employs a newly developed Canon CMOS sensor making possible, exceptional high-sensitivity imaging performance. The XA30 is ideally suited across a variety of shooting applications, from the capturing of news footage and other broadcasting content to the recording of documentaries and events.
Apply to Purchase:
Any time
While your contract is a rental contract, you can make us an offer to purchase at any time. Some price guides are set out above. For further price details at anytime during the rental period please contact us on 1300 858 911 (purchases are subject to approval and some conditions apply).
Add to Cart
* Please note an initial freight, handling and account administration fee of $14.90 will be added to the first month's rental payment.
HD CMOS Pro Processor
A newly developed sensor features a signal-to-noise improved by 3db & approx. 40% reduction in noise compared to the XA20.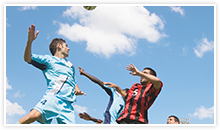 HD Video Lens
Highly versatile lens that combines a wide angle focal length of 26.8mm (35mm camera equivalent) together with powerful 20x zoom performance while remaining compact.
DiG!C DV4 Processor
A newly developed image processor, for optimum colour reproduction, faster AF speeds and improved image stabilization function.
5 Axis Image Stabilization
Delivering enhanced electronic correction of roll and tilt motions, reducing image distortion substantially even when shooting whilst walking.
Highlight Priority Mode
Facilitates the faithful expression of tonal gradations, colours and sharpness in the mid to high brightness range delivering an effect similar to HDR.
Wide DR Gamma
Compresses high brightness areas seamlessly and delivers an expanded dynamic range of 600%.
Detailed Specifications
XA30 Technical Specifications
Image Sensor
Sensor
1/2.84 type HD CMOS Pro
System
RGB primary colour filter
Total pixels per sensor
Approx. 3.09 megapixels
Effective pixels per sensor
Approx. 2.91 megapixels (2136 x 1362)
Minimum illumination
Auto: 1.0 lux With Auto Slow Shutter selected
(PAL Version)
Low Light Mode: 0.1 lux
Horizontal Resolution
900 TV lines at highest image quality
Lens
Zoom ratio
20x
Focal length
26.8 - 576mm (35mm equivalent / 28.8-576mm with Dynamic IS on)
Minimum focus distance
60cm (throughout zoom range);10mm (wide angle)
ND filter
Built-in gradation filter (Auto or Off)
Zoom control
Zoom rockers on body and handle;Selectable manual zoom/focus ring on lens;Selectable High Speed and Soft Zoom modes available
Zoom speed
Variable (body rocker only) or Constant speed (body and handle rocker; Fast/Normal/Slow, 16 speed level settings in each)
Focus control
MANUAL: Lens ring, Touchscreen OLED (touch Focus, Touch and Track), Focus PresetAUTO: Face Priority AF / Face Only AF / Instant AF / Medium AF / TV AF
Iris control
Custom dial; Touchscreen; Auto
Aperture range
f1.8 - f8
Filter diameter
58mm
Lens elements/groups
42289
Aperture blades
8 Blade Circular Aperture
Image stabilization system
Optical lens shift system (angle & vector movement detection) + electronic stabilisation;4 modes: Intelligent (Auto), Dynamic, Standard, Powered
Digital zoom
Up to 400x;Built-in 2x Digital Teleconverter (cannot be used with Digital Zoom)
Image Processor
Type
DIGIC DV 4
Recording
Video storage media
SDXC/SDHC/SD memory card (2 card slots);Dual Format recording, Double slot (simultaneous) recording and Relay (continuous) recording possible.1
Type
Class 6 (or higher) cards recommended for 1080/50P recording;Class 4 (or higher) cards recommended for other Full HD recording
Recording time
128GB SDXC card:10hrs 10mins (AVCHD max. quality)18hrs 00mins (MP4 max. quality)191hrs 55mins (MP4 lowest quality)1
Recording file format
AVCHD Progressive (v2.0, high profile);MP4
Recording format
AVCHD (all modes variable bit rate, 4:2:0 colour sampling):1920x1080: 50p (28Mbps, linear PCM audio available);1920x1080: 50i/PF25 (24Mbps, 17Mbps);1440x1080: 50i/PF25 (5Mbps)MP4 (all modes variable bit rate, 4:2:0 colour sampling):1920x1080: 50p (35Mbps);1920x1080: 25P (24Mbps, 17Mbps);1280x720: 25P (4Mbps);640x360: 25P (3Mbps)
Slow/Fast motion
YES (MP4 HD mode only, x0.5/x2/x4/x10/x20/x60/x120/x1200
Interval Record
NO
Frame Record
NO
Pre Record (cache record)
YES (3 seconds)
Scan Reverse
NO
HD->SD conversion
NO
Internal Data Transfer
MOVIE & STILLS: Yes (card to card)
Photo storage media
SDXC/SDHC/SD memory card
Still quality
During video recording or playback: 1920 x 1080/1280 x 720/640 x 360
System
Type
Capacitive Organic LED
Size
8.77cm (3.5"), 100% view
Dots
1.23 million-dot equivalent
Touch Screen
Yes. Touch and Drag operations supported
Image quality adjustments
Brightness, backlight, OLED colour balance
Adjustable
YES (270 degree rotation about horizontal axis)
Waveform Monitor
NO
Focus Assist
Peaking; Magnifying
Peaking
YES
Zebra
YES (70% or 100% reference level)
Markers
ON/OFF (Level, Grid)
CVF
Size
0.61cm (0.24"), 100% view
Dots
1.56 million dots equivalent
Adjustable
YES (tiltable to 45 degrees)
Correction lens
+ 2.0 to -5.5 diopter
Inputs / Outputs
Audio in
XLR inputs with 48V phantom power (x2), 3.5mm microphone input jack
Headphone output
3.5mm stereo jack
Video monitor output
NO
HDMI
YES (HDMITM mini connector, output only,
IEEE 1394 (Firewire)
NO
USB
YES (Mini-B, USB 2.0 Hi-Speed, output only)
HD/SD-SDI output
NO
Time code
YES (Embedded in SDI output; superimposed on HDMI Output signal)
Genlock
NO
Component out
NO
AV terminal
3.5mm mini jack (output only for video and audio)
DC input
YES
Remote Control Terminal
2.5mm mini jack
Colour Bars
YES (SMPTE or EBU), with 1KHz Tone
Misc
Tally lamp
YES, in detachable handle
Accessory shoe
YES (cold shoe)
Custom key
YES (5 assignable buttons; select from 22 functions)
Custom Dial
YES (Shutter Priority (Tv), Aperture Priority (Av), Manual Exposure, exposure compensation, AGC limit)
Exposure
Exposure metering
Centre-weighted average or segment evaluative (determined by shooting mode);No metering: Fireworks mode, Fixed exposure (1/50 sec.)
Exposure compensation
-3 to +3 EV (12 steps);Backlight Correction available (Auto or always on)
Auto Exposure mode
Smart Auto, Face Detection AE;Manual control via Touch Exposure and Exposure Compensation functions
Exposure Lock
YES (via touchscreen)
Auto Gain Control setting
YES. Touch Exposure available
Auto Gain Control limit
Auto / Manual
ISO Sensitivity
0 to 24dB, 1dB increments (0 to 18dB in Cinema Mode)
Gain setting
0 to 24dB, 1dB increments (0 to 18dB in Cinema Mode)
Shutter Speed
Control Modes
Full Auto / Manual control (touchscreen LCD or control dial)
Shutter speed
1/6 to 1/2000 (depending on Scene Mode and frame rate)
Slow Shutter (SLS)
Yes. Auto On or Off
Clear Scan
NO
Infrared
Infrared shooting mode
YES (green or white)
Built-in IR lamp
YES, in detachable handle
3D Shooting Assist
OIS Axis Shift
NO
Focal Length Guide
NO
Shooting Modes
Smart AUTO
YES
Program AE
AUTO;M mode: P, Tv, Av, M (manual exposure), SCN (Portrait, Sports, Snow, Beach, Sunset, Night, Low Light, Spotlight, Fireworks);Cinema mode: P, Tv, Av, M
Image Looks settings
Standard, Highlight Priority, Wide DR
Cinema Features
Cinema-Look Filter (9 options, including customisable 'Cinema Standard')
Image Effects
Brightness, Contrast, Sharpness, Colour Depth
Wi-Fi and GPS Specifications
Wireless LAN standards
IEEE 802.11b/g/n/a(2.4GHz or 5GHz band) 2
Supported Wi-Fi Functions
Remote Operation; Movie Uploader (YouTube and Facebook)3; Playback (in browser); Media Server; FTP File Transfer
Supported Browser for Remote Operation
Internet Explorer 8 or later, Safari (iOS), Safari (MacOS),Android standard browser
Remote Operation Control Features
Aperture, Focus, WB, shutter Speed, Gain, Exposure Compensation, Shooting Mode, Slot select, Start/Stop Recording
Live view image Resolution
Camera setting mode: 680 x 383; Simplified setting: 284 x 160
Authentication Systems
Open/WPA-PSK/WPA2-PSK
Encryption
WEP64, WEP128, TKIP, AES
GPS Information (Optional Accessory)
Latitude/Longtitude/Elevation, Coordinated Universal Time (UTC)
White Balance
Auto
YES
Preset
6: Daylight, Shade, Cloudy, Tungsten (incandescent lamps or halogen bulbs), Fluorescent H (3-wavelength type fluorescent), Fluorescent (white fluorescent)
Manual setting
Set 1, Set 2, Colour Temperature (2,000–15,000 K, 100K steps)
Time Code
Countup system
Regen/Rec Run/Free Run/Preset (Non-Drop Frame)
Start value setting
"00:00:00:00", Set/Reset selectable
Audio
Recording
AVCHD: Linear PCM4 (2ch, 16 bit, 48 kHz) or Dolby Digital (AC-3 2ch, 48kHz)MP4: MPEG-2 AAC LC (2 ch)
Control
Audio controls include:Independent 2ch Line/Mic/Mic+48V input;Independent level control per channel (-8 to +18 dB);Independent audio limiters (2 ch);Input mic trimming
Microphone attenuation
Auto/On/Off (20dB)
Microphone level meter
YES
Wind Screen
YES
Zoom Microphone
YES (customisable frequency response and directivity)
Accessories
Supplied
Lens hood with barrier, Mic holder unit, Handle unit (HDU-1), Wireless Controller (WL-D89), Battery Pack BP-820, High Speed HDMI Cable (HTC100/S), Compact Power unit CA-570, AC Cable, Interface Cable (IFC-300PCU/S), Stereo Video Cable (STV-250N), PIXELA Data Import Utility Ver2.0
Optional
Canon Battery Pack BP-820/BP-828Canon Compact Power Adapter CA-570,Canon Battery Charger CG-800E/CG-800B,Canon HDMI cable HTC-100,Canon Stereo Video Cable STV-250N,Canon Tele Converter TL-H58,Canon Wide Attachment WA-H58,Canon Wireless Microphone WM-V1,Canon Soft Carrying Case SC-1000, SC-2000,Wrist Strap,WS-20,Canon PROTECT Filter 58 mm, Canon ND4-L Filter 58 mm, Canon ND8-L Filter 58 mm,Canon GPS Receiver GP-E2,Canon Battery Video Light VL-10Li/VL-10LiII (Model A/B only),Canon Battery Pack BP-900 series (for VL-10Li/VL-10LiII),Canon Compact Power Adapter CA-910/920/930 (for charging BP-900 series)
Backup power supply
Lithium coin battery (built-in)
Power Consumption
Max Approx. 5.0W5 (AVCHD) / 5.1W (MP4) 5
Continuous Recording Time
Supplied BP-820: Approx. 145 minutes5Optional BP-828: Approx. 220 minutes5
Miscellaneous
Dimensions
Approx. 109 x 84 x 182 mm (main body only)Approx. 131 x 180 x 231 mm (fully equipped)
Detachable handle
YES
Weight (camera only)
Approx. 765 g
Weight (fully equipped)
Approx. 11 g
Operating Temperature range
-5 to +45ºC, 60% relative humidity0ºC to +40ºC, 80% relative humidity
Footnotes
XA30
All data is based on Canon standard testing methods except where indicated.1. After 12 hours of continuous recording, camcorder will stop recording and re-start automatically. Simultaneous/Dual Format recording not available in 1080/50P modes.2. 5Ghz not available in Qatar, capability and functionality may vary by region3. iOS devices only, excludes MP4 1080/50P mode4. AVCHD 1080/50P mode only5. 28Mbps / 35Mbps recording, normal EVF brightnessAll specifications are subject to change without notice