Images for illustrative purposes only.
All it needs is your imagination.


Ignite your creativity with the most powerful entry-level DSLR. Enjoy the amazing image quality and extremely accurate focusing that comes with the EOS 700D's DiG!C 5 processor, 18 megapixel image sensor and superior AF system. Powerful features such as amazing low light performance, the easiest and smoothest FULL HD movie recording and the speed of capturing up to 5 frames per second will help take your creative photography further.

Minimum rental period:
12 months
12 months
12 months
12 months
6 months
6 months
6 months
6 months
Apply to Purchase:
Any time
While your contract is a rental contract, you can make us an offer to purchase at any time. Some price guides are set out above. For further price details at anytime during the rental period please contact us on 1300 858 911 (purchases are subject to approval and some conditions apply).
Brand New
Brand New
Brand New
Brand New
Canon EOS 700D Body Only
Format: APS-C (Recommend EF-S lenses)
Megapixels: 18.0
Autofocus points: 9
Screen size: 3.0 inch Vari-angle
Video capture: Full HD
Shutter speed: 5 frames per second
ISO Sensitivity: 100-12800
Memory card format: SD
High Quality Images
18.0 mega pixel Canon-developed CMOS sensor captures superb image quality with low noise and natural colour
Sharper previews
3.0" Vari Angle TFT Liquid Crystal (1,040,000 dots) LCD screen, perfect for odd angles
Creative Art Filters
Apply creative filters to images for an added effect: Fish Eye, Soft Focus, Toy Camera, Grainy B&W, Miniature, Art Bold and Water Painting effects are available
EOS Movies (FULL HD)
Record incredible movies in FULL HD (1920 x 1080p) using high speed AF
Scene Intelligent Auto
The camera automatically analyses the shooting scene with this technology based on faces, colours, brightness, movement and contrast
Incredible image detail in lowlight
Standard ISO (100-12800)
Fast shooting
Continuous smooth shooting speed of 5 fps
Sharp Focusing
9-point AF for ultra sharp images. You can manually select any of the 9 points to ensure correct sharp focus
Superior processing
DiG!C 5 Processor means faster processing and new features such as Live Face Detection AF Mode
TAMRON 18-270mm F/3.5-6.3 Di II VC PZD
In addition to being one of the most compact and lightest lens in the world* with 15x magnification, the Tamron 18-270mm high-power zoom lens boasts the PZD (Piezo Drive) internal autofocus drive, Tamron's first standing wave ultrasonic motor system. Angle performance is virtually guaranteed with an unshakable new** VC (Vibration Compensation. All that and with a 62mm filter diameter and weighing in at 450g***, this lens is the cumulation of uncompromising research and development to make a lightweight, compact, all-in-one super zoom lens.
The trailblazing PZD (Piezo Drive) delivers smooth, quick autofocus. Combined with VC (Vibration Compensation), this is a winning partnership delivering clear, stable shots even in low light or at the telephoto end. The overall lens size is reduced, easing your ability to capture clean, clear images of high resolution.
The result: express yourself without limits. Whether you're toting it to a casual picnic or an off-road mountain biking expedition, this is a high-powered zoom lens that's not only versatile but also light and compact. At the telephoto end, the 18-270mm is ideal for sports shots or when using distance to capture wildlife in habitat or natural expressions on subjects who normally be overly conscious of the camera. Whether on vacation or in your own back yard, the wide end gives you the tools to shoot expansive landscapes. Every angle for photographic expression and all in a lens that delivers sharp, clear photos.
And yet, measuring 88mm from mount face to the tip of the lens, and 74.4mm in diameter with a filter diameter of 62mm – and weighing in at just 450 grams – it's also a remarkably compact, highly portable lens.
Amazing Low Light Performance
Capture incredibly high detail, even when the light gets low. ISO 100-25600.
Easy Access to Creative Modes
Creative and Scene modes to put your unique spin on your images.
Fast Shooting
Never miss a moment with high speed continuous shooting.
Incredibly smooth and easy FULL HD videos
Easily capture incredibly smooth and professional looking Full HD movies.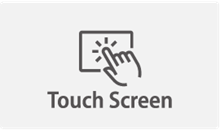 Get in Touch with your Creativity
Explore different angles, as well as allowing touch-focus and touch-shutter.
Selected shots from the 
EOS 700D DSLR
Detailed Specifications
EOS 700D Technical Specifications
Imaging
Imaging Sensor/Effective Pixels
CMOS / 18.0 MP
Effective Sensor Size
22.3x 14.9 mm
A/D Resolution Power
14-bit
Colour Filter Size
Primary Colours, APS-C
35mm Focal Length Equivalent
1.6X
Image Recording
Medium
SD/SDHC/SDXC/UHS-I
Image Size
Large
Approx. 17.90 megapixels (5184 x 3456)
Medium
Approx. 8.00 megapixels (3456 x 2304)
Small 1
Approx. 4.50 megapixels (2592 x 1728)
Small 2
Approx. 2.50 megapixels (1920 x 1280)
Small 3
Approx. 350,000 pixels (720 x 480)
RAW
Approx. 17.90 megapixels (5184 x 3456)
Movie Shooting (8GB Card)
1920 x 1080 (FULL HD)
30/25/24 fps, 22min @ 330MB/min
1280 x 720 (HD)
60/50 fps, 22min @ 330MB/min
640 x 480 (HD)
30/25 fps, 1hr 32min @ 82.5MB/min
Viewfinder
Coverage (vertical/horizontal)
95%
Dioptric Adjustment
-3 to +1m dpt
Auto Focus
AF Points
9 AF points
Exposure Control
Shooting Modes
12 standard modes
Metering Segments
63 zone TTL full aperture
Metering Modes
Evaluative, Partial, Spot, Centre-weighted average
ISO Speed Range
ISO 100-12800 (expandable to ISO 25600)
Exposure Compensation
1/3 or 1/2-stop increments Normal: ±5; Manual, AEB: ±2
Shutter
Shutter Speed
1/4000 sec – 30, bulb, X-sync 1/200 sec.
Flash Control
E-TTL II Autoflash
Yes
Built-in Flash / Guide Number
Yes / 13
Speed
Shooting Speed
5 fps
White Balance
Settings
8
WB Bracketing
Yes
General Features
LCD Monitor
3" Vari Angle TFT Colour Liquid Crystal (Approx. 1,040,000 dots)
Custom Functions/Settings
Aug-24
Integrated Cleaning System
Yes
Live View
Yes (Live View Shooting, Movie Servo AF, Remote Live View Shooting, Face Detection, AF Mode, Manual, Magnified View, Multi Aspect Ratio, Exposure Simulation display)
External Interface
Hi-Speed USB/ HDMI / Stereo Audio OUT/ External Microphone IN / Remote Control Terminal (RS-60E3)
Wireless Remote Control Shooting
Yes (RC-6)
Battery
Lithium Ion LP-E8
Chassis Material
Stainless steel and polycarbonate with glass fibre
Dimensions (W x H x D) mm
133.1 x 99.8 x 78.8 mm
Weight excl. battery (g)
525